10€ - Snowshoes + poles
Snowshoe rental in Rasos de Peguera
At Relleus we like to wear very good shoes, and so do the people with whom we share snowshoeing activities, at Rasos de Peguera, or wherever. That's why we also pose at your disposal to rent snowshoes of the renowned French brand TSL, in several models, to adapt to your needs as much as possible. On this page you will find all the details about snowshoe rental, which you will find right in the parking lot of the ski resort and mountain Rasos de Peguera, in the Berguedà.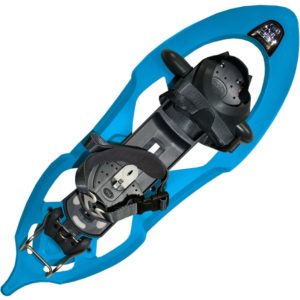 SNOWSHOES FOR ADULTS

TSL 226RANDO
Snowshoes easy to adjust and with a good subjection to initiate us to the world of the snowshoes, and to make our first ascents to mountains little technical. Ideal for long walks through the snow, are robust and its body is fitted as a wasp body for a more comfortable and natural walk.
For greater safety on slopes of hard snow and / or ice, have 6 crampons fixed, plus the mobile crampon to the front to ensure maximum adherence to the climbs.
DETAILS:
Admits foot sizes from 35 to 46.
Suitable for users between 50 and 120 kg weight.
Raise support to the climbs.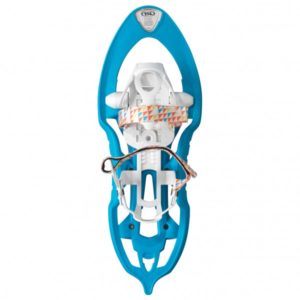 SNOWSHOE FOR CHILDREN

TSL 302 FREEZE
TSL 302 FREEZE snowshoes offer the youngest members of the family the possibility of joining us, using a material that is equally safe but much lighter and adapted to their needs. With a more intuitive adjustment by means of a ratchet and velcro, they will be able to learn by themselves how to put on their snowshoes. As with adult racquets, the TSL brand offers racquets in the shape of a wasp's body, for comfortable and natural walking, thus preventing the racquets from stepping on each other. We also offer, as in snowshoes for adults, 6 fixed crampons plus the front, for maximum grip on slopes, also ensuring the safety of the and the smallest of the house.
DETAILS:
Accepts foot sizes from 26/27 to 40.
Suitable for users up to 50 kg. weight.
Leg adjustment with Velcro, adaptable to size S / L